Interventional Spine & Pain Fellowship
Rochester Regional Health
The field of Interventional Spine, Pain and Musculoskeletal Medicine has evolved and gone through stages of metamorphosis over the last few decades. Our understanding of potential pain generators and ability to isolate sites of pain modulation allows us to practice targeted precision pain medicine and improve our patient's quality of life and function.
Our fellowship program is unique in providing exposure to the entire continuum of care in Spine and Pain. This is a 12-month program that offers clinical and interventional care, teaching, research experiences, mentorship and leadership development. In addition to intensive clinical training in basic spine and pain procedures, fellows will be exposed to some of our advanced neuromodulation and cancer pain procedures. There is also an opportunity to get involved with our ongoing innovative research projects to advance the field of Interventional Spine and Pain. I am confident that our program will prepare and provide you with the tools to be successful in any practice setting.
Thank you for considering our fellowship program. We look forward to hearing from you, please feel free to reach out if you have any further questions.
Sincerely,
Simer Preet Singh, MD, MPH
Program Director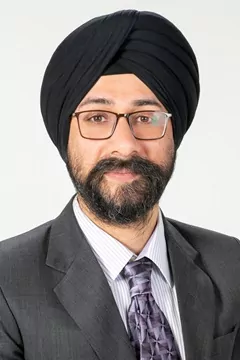 Rochester Regional Health offers a unique opportunity to receive spine, pain medicine, cancer pain, cancer rehabilitation, and musculoskeletal medicine graduate training through our Interventional Spine and Pain Fellowship Program. We have integrated multiple disciplines to develop an interdisciplinary model of care which includes Physiatrists, Anesthesiologists, Neurosurgeons, Orthopedic Spine Surgeons and Behavioral Health providers.
Rochester Regional Health encompasses top-tiered facilities with diverse patient populations, access to innovative technology, cutting-edge research and nationally/internationally recognized faculty.
Our fellows are trained in a comprehensive model of care. We focus not only on fluoroscopically and ultrasound-guided procedural techniques – but also on diagnostics, physical examination skills, radiographic interpretation, pharmacologic therapies, rehabilitation medicine, advanced neuromodulation therapies and minimally invasive surgeries. Our fellows also have an opportunity to work with experts in palliative care, radiology, rehabilitation medicine, and integrative medicine, if interested.
The goals of our Interventional Spine & Pain Fellowship are:
Train the next generation of thought leaders in comprehensive spine and pain medicine
Educate fellows in the full spectrum of care
Contribute to the continued development of clinical research in spine, pain, and musculoskeletal medicine
Areas of Study
  Fluoroscopically-guided procedures include:
Epidural Steroid Injections (Caudal, C-T-L Interlaminar and Transforminal)
Facet Joint Directed Injections (Cervical, Thoracic, and Lumbar)
Intra-Articular Joint Injections
Intrathecal Drug Delivery (Trial & Implant)
Interspinous Spacers
Interventional Cancer Pain/Neurolysis
Medial Branch Blocks (C-T-L)
Peripheral Nerve Stimulation
Piriformis Injections
Radiofrequency Ablation of the Medial Branch Nerves (C-T-L and SI)
Sacroiliac Joint Infections
Spinal Cord Stimulation (Trial & Implant)
Trigeminal Nerve Blocks and Ablation
Vertebral Body Augmentation (Vertebroplasty/Kyphoplasty/Sacroplasty)
Ultrasound-Guided Interventions include:
Bone Marrow Concentrate
Peripheral Joint Injections
Peripheral Nerve Blocks
Peripheral Nerve Stimulation
Prolotherapy
Tendon/Ligament Injections
Didactic Training
Monthly Spine Conference
Monthly Spine & Pain Research Meetings
Journal Club
Scholarly activity is required.
Ongoing Research Studies
Didactic lectures
Physicians in good standing in a clinical American Board of Medical Specialties (ABMS) residency are eligible to apply.
This is a non-ACGME fellowship. After completion of the fellowship, candidates will be eligible to sit for the following boards:
To apply, please send all materials to:
Nancy Stuhlmiller
Program Coordinator
1555 Long Pond Road
Rochester NY, 14626
Phone: (585) 368-3002
Fax: (585) 368-3838
Nancy.Stuhlmiller@rochesterregional.org
We Require:
Curriculum Vitae
Three (3) Letters of Recommendation – One of them from the Department Chair.
USMLE scores, In-service scores
Personal Statement
Why Choose Rochester Regional Health
Rochester General Hospital is a premier teaching hospital and the flagship hospital for Rochester Regional Health. Our health system consists of five hospitals covering a 14-county area in Western New York State, with seamlessly integrated healthcare and multiple Healthgrades Excellence Awards across under our belts.
The following is a list of benefits granted to all fellows
Medical Insurance
Opportunity to enroll in one of two comprehensive medical insurance plans.
Dental Insurance
Option to purchase one of two plans.
Life insurance
Employer paid coverage equal to 1x salary with option to purchase added coverage up to five (5) times annual salary.
Vision/Hearing Plan
Option to purchase a vision & hearing plan.
Short-Term Disability
Residents are entitled to up to six months of pay in the event of an approved disability, compensated at 60% of the resident stipend.
Long-Term Disability
Residents are provided with long-term disability of 50% of resident stipend in the event of an approved long-term disability. Residents have an option to purchase additional long-term disability to bring the amount up to 66.67%.
EAP
EAP is free, confidential service for employees and immediate family members that provides assistance with everyday work and family issues, as well as more challenging personal concerns.
On-site Child Care
Child care programs are offered for children between the ages of eight weeks to pre-school, and a before and after-school program is available to serve employees and the community. Preferential consideration is given to Hospital employees based upon availability; these employees receive a discounted rate.
Retirement
Option to enroll in tax deferred annuity plan.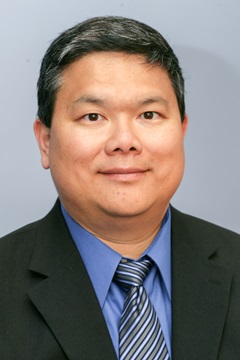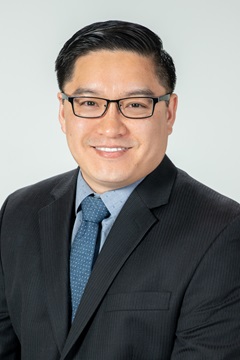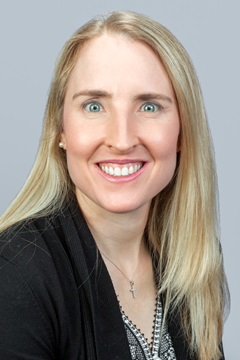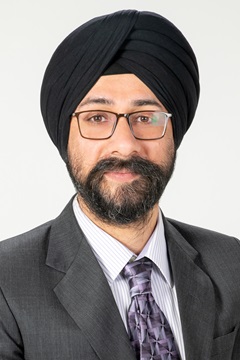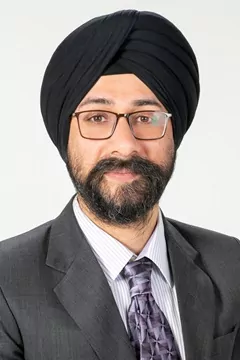 Simer Preet Singh, MD, MPH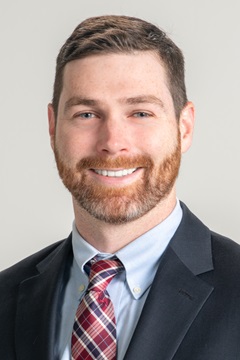 Matthew Kruppenbacher, DO
The Greater Rochester area, in the Finger Lakes region of New York, is a truly unique place to live and work. Rochester's urban arts, entertainment and dining venues are complemented by surrounding suburban, rural and lakefront communities. This results in a wealth of options for work and play.
Interventional Spine & Pain Fellowship Program
Nancy Stuhlmiller
Program Coordinator
Phone:(585) 368-3002
Email: Nancy.Stuhlmiller@rochesterregional.org