Family Medicine
United Memorial Medical Center
Enhancing Lives. Promoting Health.
Welcome to the United Memorial Medical Center's Family Medicine Residency. We are a devoted group of individuals who share the common goal of excellent care for our patients. We also have a strong sense of fairness and work hard to promote a diverse and compassionate environment that values every person. Over this past year we have enjoyed being able to connect physically again with our community post- COVID through participation in health fairs for kids, Batavia Pride events, the United Way Day of Caring and more. We have enhanced our educational and clinical offering in Behavioral Health with new faculty and a stronger connection with our Psychiatry residency. Our faculty have also been trained in Point of Care Ultrasound and are enthusiastically sharing this training with our residents.
Our residents spend the majority of their time and see their primary care patients in Batavia NY, a fun and family-friendly town in Western NY. In this rural location, they learn to develop broad skills in all areas of family medicine and work as the only residents in our community hospital. Our residents also have the chance to grow their own teaching skills as they work with a large group of 3rd and 4th year medical students from Lake Erie College of Osteopathic Medicine. For our residents looking to grow their osteopathic skills, we have a strong hands-on curriculum and osteopathic recognition.
Even with our rural program base, our residency is part of Rochester Regional Health, a large medical group with access to cutting-edge medical practices. Our residents do complete a few of their rotations in our tertiary care hospital in Rochester, NY giving them exposure to a larger urban medical setting.
Each year, our faculty enjoy watching as our residents develop into caring and excellent physicians who are capable of providing comprehensive patient care. With a smaller resident class size, we are able to individualize learning plans to best prepare residents for their future careers and our graduating class from last year is now happily working in outpatient Family Medicine, Geriatrics and Sports Medicine fellowships. We share a personal commitment to our residents to help them develop and thrive, even during the challenging but ultimately rewarding time of residency.
Elizabeth Loomis, MD
Program Director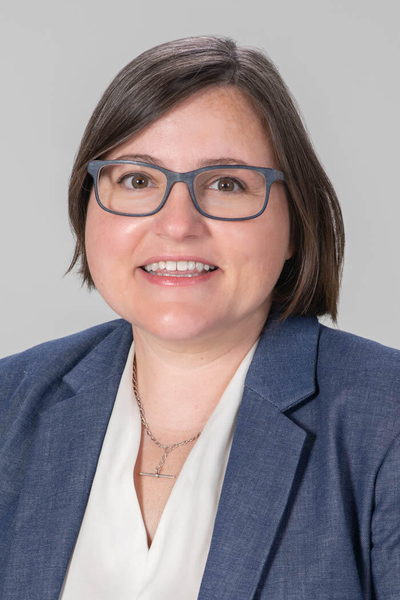 United Memorial's Family Medicine Residency Program offers a diverse experience in primary care medicine in a rural community setting. Residents are afforded experiences in community based practices, and a thriving community hospital while still having resources found in tertiary healthcare settings in Buffalo and Rochester. This approach will produce highly qualified clinicians who will be capable of working in a variety of primary care clinical settings.
Mission: Our mission is to provide a diverse and supportive community that fosters the growth of our residents into compassionate and knowledgeable physicians who are capable of providing comprehensive patient care.
Vision: We will be a premier educator of Family Medicine residents learning from and serving our community to develop physicians who practice in a patient-centered and evidence based fashion with compassion, scholarship, and commitment to life-long professional growth.
Values: We believe that having an inclusive environment with a commitment to diversity makes us smarter, stronger, and better able to serve our community. Our residency culture is based on being better able to listen, understand, and provide wellness needs compassionately and effectively to our patients, residents, staff, and attending physicians.
We respect and value every person; each with their own differences. We look forward to incorporating these values to be part of everything we do and that will be demonstrated by all who cross our threshold–patients, staff, attending physicians, and residents.
Highlights
Our Family Medicine Residents are the only residents at United Memorial Medical Center.
Low faculty to resident ratios that allows for a personalized approach to your experience.
Excellent collaboration with clinical experts in a variety of specialties.
Positive and energetic work environment committed to the success of the residents while maintaining compliance with New York State 405 code regulations regarding resident work hours.
A comprehensive community-based program at United Memorial's 131-bed hospital facility, serving patients in the Genesee Community
Extensive procedure training opportunities

Skin biopsies and procedures
Laceration Repairs
Trigger Point Injections

The flexibility of a diverse program
Resident involvement in program quality and development
A variety of electives to facilitate special interest areas
A patient-centered focused, educational program
Four weeks' vacation annually
Elective Availability
A wide variety of electives serving many resident-specific interests
Community involvement
Participation in community health events, and preventative medicine programs
First Year Residents
Emergency Medicine
Family Medicine
Internal Medicine Inpatient
Geriatric
Night Float
OB/GYN
Pediatrics
Surgery
Elective
Orthopaedics
Second Year Residents
Emergency Medicine
Family Medicine
Sports Medicine
Internal Medicine
Night Float
OB/GYN
Pediatrics
Elective
Inpatient Pediatrics
Health Systems Management
Third Year Residents
Internal Medicine
Night Float
OB/GYN
Ophthalmology
Elective
Pediatrics
Pediatric Emergency Medicine
Health System Management
Behavorial Health
United Memorial Medical Center is fully accredited by the ACGME with Osteopathic Recognition.
All first-year applicants for the United Memorial Medical Center Family Medicine Residency program are required to submit their application through the Electronic Residency Application Service (ERAS).
Applicants should contact their medical schools or see the ERAS Web site for more information on this service.
NRMP #1509120C0
Due to the number of inquiries we receive, we are unable to review any applicant information that is not submitted through ERAS. Please do not contact our office to inquire about the status of your application. We do not communicate post-interview.
Criteria and Requirements
Applications selected for interview are based on the information provided at the time the application is received and reviewed.
Preference will be given to applicants from the area and those applicants having graduated from medical school with in the last two years.
We do not post cut-off scores rather our Residents are selected on the basis of their ability, aptitude, academic credentials, communication skills and personal qualities, in other words, we look at the candidate as a whole. The selection committee reviews the entire application including, but not limited to, board scores, letters of recommendation, Medical school transcripts, personal statements, and dean's letter.
All applicants must have passed steps 1 & 2 of the COMLEX/USMLE exams prior to rank order submission.
Transfer Applicants
Transfer applications will be accepted based on the availability of open positions.
The following information will be required;
Updated Curriculum Vitae
Official COMLEX/USMLE
Personal Statement, include why you are transferring
Three current letters of recommendation (dated within the last 6 months)
Letter of good standing from current residency program
Clinical experience within last year
To determine the appropriate level of education for residents who are transferring from another residency program, the program director must receive written verification of previous educational experiences and a summary of previous performance evaluations of the transferring resident prior to their acceptance in to the program.  A program director is required to provide verification of residency performance for residents who may leave the program prior to completion of the residency.
We Require:
Dean's Letter / Medical School Performance Evaluation
Medical School Transcript
COMLEX/USMLE Scores
Personal Statement
Three current letters of recommendation (dated within the last 6 months)
Curriculum Vitae
ERAS common application
Medical School Graduation within the last 2 years
US Citizenship or Permanent Resident – we do not accept J-1 or H1-b visas
Information for Applicants Selected to Interview
Interviews
In keeping with the preference of the majority of our applicants, we will be offering our interviews virtually for the current interview year. Applicants are encouraged to come for a separate in-person visit guided by our program if they would like to physically explore UMMC and Batavia.
Our team will guide you throughout the interview process and will be on hand to answer any questions you might have.
We look forward to meeting you!
The following is a list of benefits granted to all residents at no charge.
Educational Fund
All residents are provided an allowance of $3,000 for conference attendance and/or the purchase of educational materials, electronic resources, etc.
Meal Stipend
All residents are provided with $100 meal stipend each rotation, to be used in the employee cafeteria or kiosk.
Moving Stipend
First year residents are provided with a one-time moving stipend to help deter costs of relocation.
Vacation
Twenty (20) days of vacation time each year, with 5 CME days to attend and present at a conference.
Board Fees
Program reimburses the fee for STEP/COMLEX 3 as well as provides board study guides. Cost of specialty board fee is paid by the program.
Health and Dental Insurance
Subsidized health and dental insurance for single and family plans, available first day of employment.
Term Life Insurance
$10,000 employer paid coverage with option to purchase added coverage up to 4 times annual salary.
Pension
Defined Contribution Pension Plan
Employee Assistance Program (EAP)
The hospital offers residents and their families the services of an Employee Assistance Program at no cost. The EAP is voluntary and strictly confidential.
Life Insurance and Disability
Residents can voluntarily purchase Supplemental life insurance, Supplemental Short and long-term disability insurance and/or Auto/Property Insurance.
Malpractice Insurance
Malpractice insurance for all activities related to the residency curriculum.
Other
Free Parking, Lab Coats (2) provided. Discounted food in the cafeteria. ACLS, PALS & NRP certification provided (required).
Salaries are paid on a bi-weekly basis. The salaries for the 2023- 2024 academic year will be: (salary + stipend)
Genesee County is located less than an hour from the Canadian border and Niagara Falls to the west, and the Finger Lakes Region to the east. With over 1,000 hotel rooms, great dining selections and interesting things to see and do, Genesee County offers something for everyone!

Tennant B, Fernan R, Maggiulli M, Loomis E. Left Ventricular Thrombus Leading to Embolic Stroke in a Patient without Typical Risk Factors. Advances in Clinical Medical Research and Healthcare Delivery. 2021; 1(2).
Read More
Dowla A, Sharma A, Loomis E. Getting Ahead of Dementia: An Updated Review of Screening Guidelines. Family Doctor, 2023. 11(3) p30-33
Read More
Dowla A, Ongkingco J, Ro H, Brach J. Medical Podcasts for the Family Physician. Family Doctor, 2023. 11(4) p17-20.
Read More
Brach J, Loomis E. Our On-again Off-again Relationship with Aspirin: Where are we now with Cardiovascular Prevention? Family Doctor, 2021. 9(2) p22-21.
Read More
Newman D, Dhanda S. Problem Lists: A Data Management Tool. Family Doctor, 2021. 9(3) p41-43
Read More
Bian R, Pruett D, Loomis E. The Electronic Medical Record Evaluated as a Learning Tool. Family Doctor, 2021. 9(3) p37-38.
Read More
Wang L, Ren J, Fiscella KA, Bullock S, Sanders MR, Loomis EL, Eliav E, Mendoza M, Cacciato R, Thomas M, Kopycka-Kedzierawski DT, Billings RJ, Xiao J. Interprofessional collaboration and smartphone use as promising strategies to improve prenatal oral health care utilization among US underserved women: results from a qualitative study. BMC Oral Health. 2020 Nov 23;20(1):333. doi: 10.1186/s12903-020-01327-9. PMID: 33228617
Read More
O'Loughlin J, Pelletier E, Loomis E, Alweis R. A Case of Internet Gaming Disorder: When #PlayApartTogether Takes a Dark Turn. Journal of Community Hospital Internal Medicine Perspectives, 2021;XX:1e4
Read More
The family medicine faculty is diverse and well trained. Each member of the family medicine faculty has an area of expertise, which helps create a robust training environment for residents. There are also a number of adjunct faculty members from the community who lend their time and experience for precepting residents in the Family Care Center. All faculty members are board-certified in family medicine, and many serve on hospital committees and participate in state and national family medicine professional associations.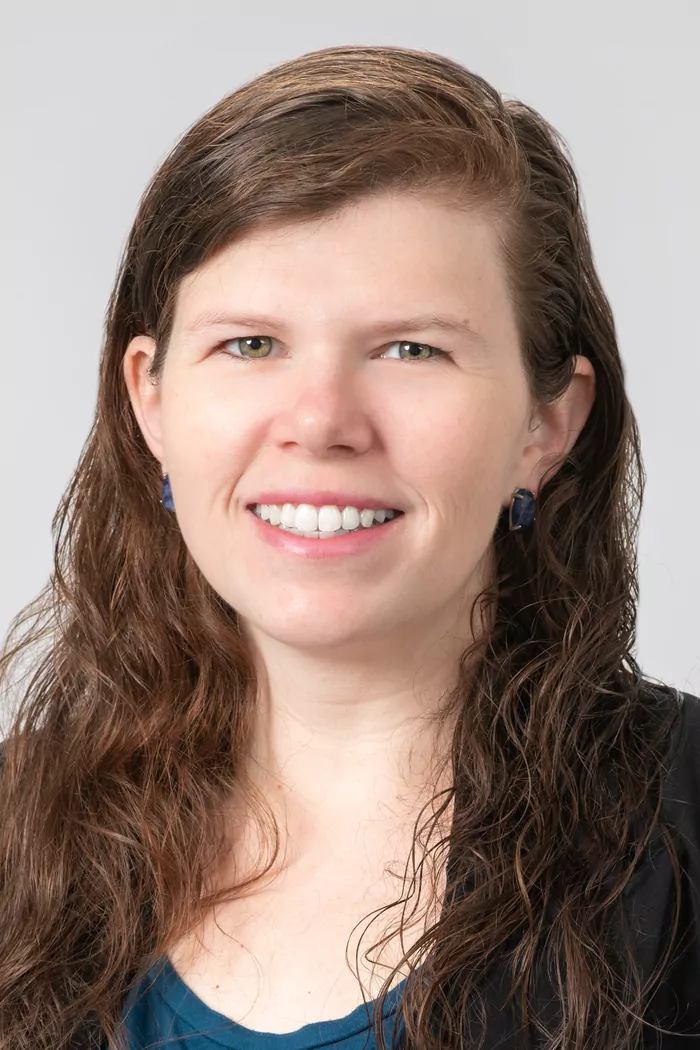 Amanda Cyr, PsyD
Director of Behavioral Health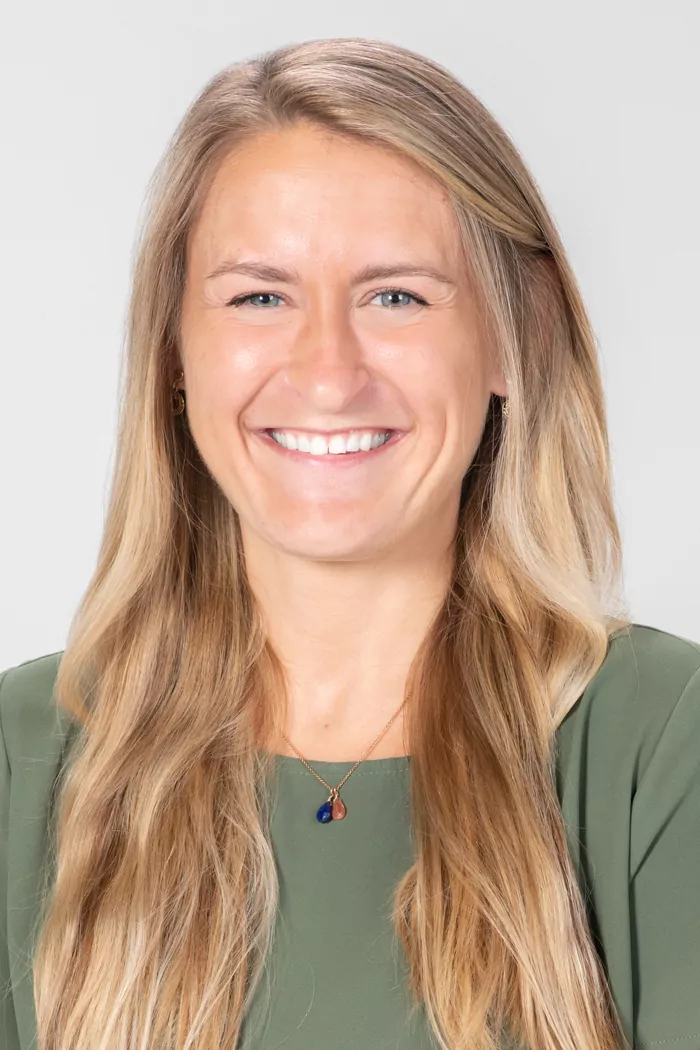 Lindsey Dalka, DO
Associate Program Director, Director of Osteopathy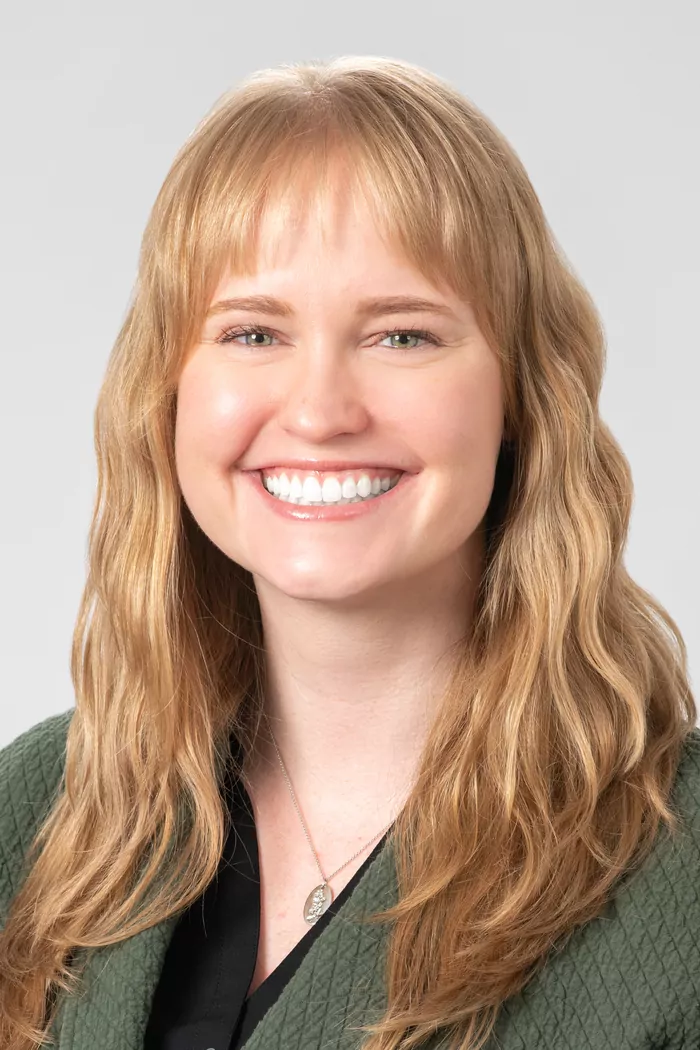 Allison McKeown, DO
Core Faculty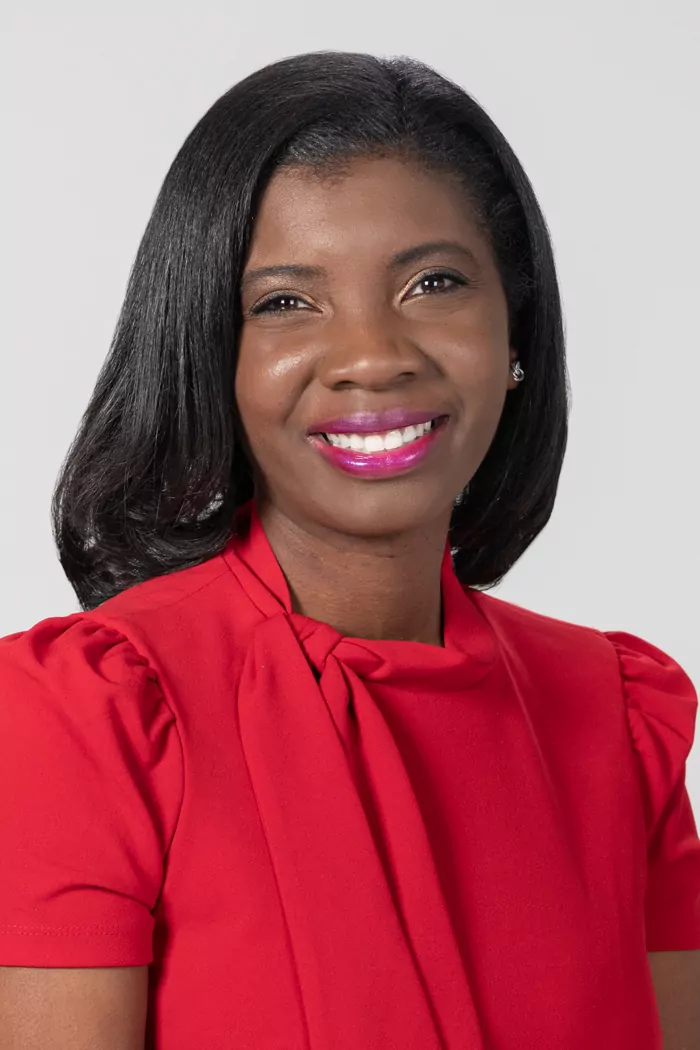 Amber Robins, MD
Core Faculty
Jonathan Brach, DO
Associate Program Director