Physical Medicine & Rehabilitation
Unity Hospital
Greetings! We extend a warm invitation to consider the exceptional Physical Medicine and Rehabilitation residency program at Rochester Regional Health. Whether you're a budding physician seeking an outstanding training experience or someone passionate about making a real difference in the lives of patients, we believe that our program could be the perfect fit for you.
Physical Medicine and Rehabilitation is a dynamic and deeply rewarding field, dedicated to helping individuals with physical disabilities and impairments lead fulfilling lives. Our program at Rochester Regional Health has cultivated an environment that encourages learning, compassion, and innovation, all in the pursuit of delivering top-tier care.
Why should you consider applying to our program?
Expert Faculty: Our program is home to a diverse and experienced team of faculty members committed to your growth. They will guide you through a wide array of subspecialties, providing valuable insights and mentorship.
Cutting-Edge Facilities: We offer access to state-of-the-art equipment and facilities, providing you with hands-on experience using the latest advancements in rehabilitation medicine.
Research Opportunities: We champion research initiatives, giving you the chance to explore your interests and contribute to the ever-evolving field of rehabilitation science.
Comprehensive Patient Care: Our program exposes you to a diverse patient population, ensuring you gain a broad skill set and the ability to provide patient-centered care.
Supportive Community: Rochester Regional Health residents thrive in a welcoming and close-knit community. You'll find mentorship and support from both fellow residents and faculty.
Ideal Location: Located in the vibrant city of Rochester, you'll have access to a rich blend of cultural, educational, and recreational opportunities, making your time here not just educationally fulfilling but personally rewarding as well.
We encourage you to explore our website to learn more about our program, curriculum, and the achievements of our residents. Rochester Regional Health's dedication to the growth and development of the next generation of rehabilitation physicians, combined with our vibrant and dynamic environment, makes us an ideal choice for your residency.
Your passion for rehabilitation medicine and commitment to improving patient lives align with our program's values and goals. Your diverse experiences and perspectives will enrich our community of learners.
Should you have any questions or require additional information, please don't hesitate to reach out to us.
By choosing our program, you're embarking on an exciting and fulfilling journey in the field of Physical Medicine and Rehabilitation. Join us in shaping the future of patient care and rehabilitation medicine.
Warm regards,
Simer Preet Singh, MD, MPH, FAAPMR, FASAM
Program Director, Physical Medicine and Rehabilitation
Chief of Pain and Spine, Department of Physical Medicine and Rehabilitation,
Rochester Regional Health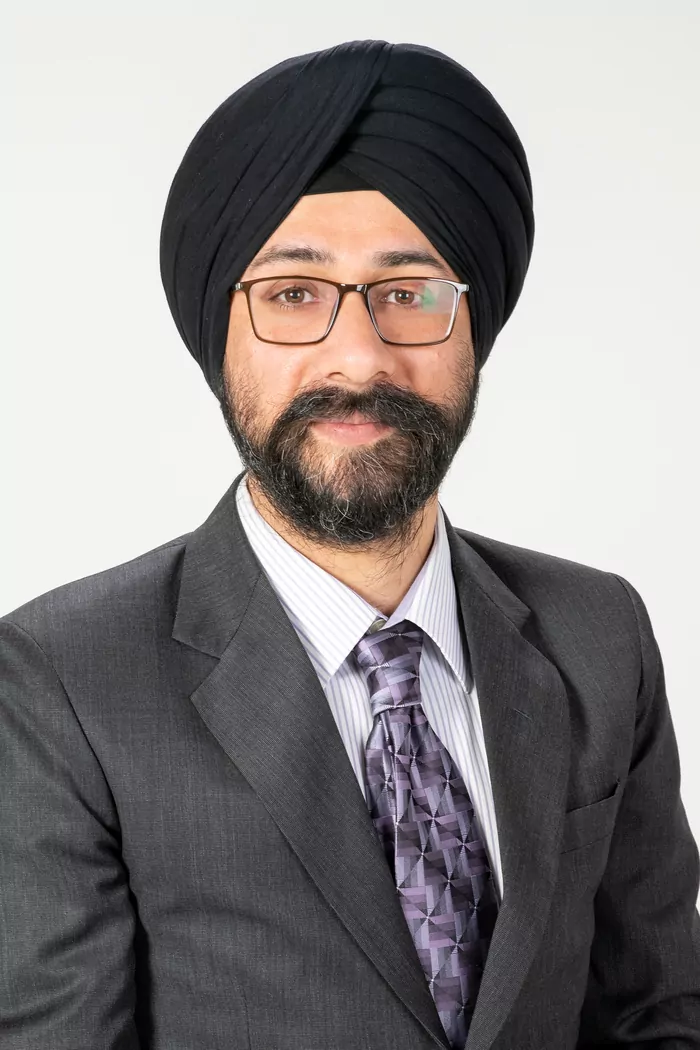 Physicians specializing in Physical Medicine and Rehabilitation (PM&R) understand that optimizing functional ability is the key to improving the quality and experience of life. PM&R specialists (Physiatrists) have expertise in the prevention, diagnosis, and treatment of impairments and disabilities regardless of the type of initial disease or injury. They offer a holistic approach to patient care that considers not only the specific disease or injury, but also the patient's goals, cultural and socioeconomic setting, family, work, and social roles. Working with an interdisciplinary team that includes nursing, physical therapy, occupational therapy, speech-language pathology, neuropsychology, advanced practice providers, social work/case management, medical specialists, and many others, physiatrists focus on maximizing each patient's function and independence.
The PM&R Residency at Unity Hospital prepares you to provide optimal diagnostic and rehabilitative care through a diverse clinical experience. You will have the opportunity to work not only with physiatrists who are clinical experts, but also with neurologists, pain management physicians, vascular surgeons (amputee care), orthopedic sports medicine, pediatricians, and geriatricians, among others. Our relationship with Rochester Institute of Technology (RIT) provides access to research in rehabilitation and biomedical engineering and access technology. The residency prepares you for clinical practice, medical education, fellowship programs and clinical research.
Residency Features
A learning environment that fosters the development of clinical diagnostic and treatment skills, critical thinking and analysis, evidence-based practice, working in a team-based approach, and emotional and physical well-being.
A balance between inpatient and outpatient experiences.
Extensive EMG and musculoskeletal training
Training in injection techniques, use of ultrasound for diagnosis and treatment.
Exposure to interventional and conservative spine care and pain management.
A close relationship with Neurology, Neurosurgery, Pain Management, Neuropsychology, Sports Medicine and all of the therapy disciplines.
Opportunities for teaching and research.
Certification
After completing the Physical Medicine & Rehabilitation residency you will be eligible to take the certification examination offered by the American Board of Physical Medicine and Rehabilitation (ABPMR).
Tour Our Unity Hospital Golisano Rehab Space
Additional Program Details
Research Experience
The research program includes planning a project that you complete during your residency as well as didactics covering the foundations of research. Residents prepare 2 seminar presentations during their residency that represent the introduction and background for your research project and secondly the presentation of results and implications. Residents are encouraged to submit their research for presentation at a national meeting. If accepted the department supports attendance at that meeting. In addition, each resident is provided funds to attend a meeting of their choice as an educational and networking opportunity.
Teaching Opportunities
Residents have the opportunity to teach medical students, nurses, therapists from all disciplines as well as residents from other RRH program.
Call Frequency
Call frequency will vary depending on rotation and PGY year. RRH follows the duty hour recommendations of the ACGME.
Board Exam Preparation
Each year the residents will take the he in-service training examination. Mock oral examinations are offered a minimum of 2 times a year.
Advisors and Mentors
You will be assigned a faculty advisor who can provide educational advice and personal support. Your advisor can also be a source of information regarding RRH and the Rochester Community.
The curriculum covers the ACGME required inpatient and outpatient rotations as well as providing opportunity for electives and research. The program will provide living accommodations during this rotation. Your training also includes a continuity clinic during the last 2 years. You will also have the opportunity to provide physician coverage for local sports teams.
| | |
| --- | --- |
| ROTATION | WEEKS |
| Inpatient Rehab | 16 |
| General Outpatient | 4 |
| Sports Medicine | 4 |
| Neurology | 4 |
| Research | 4 |
| Consult Service | 8 |
| EMG | 4 |
| Spasticity | 4 |
| Vacation | 4 |
| TOTAL | 52 |
| | |
| --- | --- |
| ROTATION | WEEKS |
| EMG 2 | 12 |
| Pain & Spine | 8 |
| Inpatient Rehab | 12 |
| Advanced Sports/MSK | 4 |
| Amputee & Orthotics w/ Mixed Geriatrics | 4 |
| Pediatric | 4 |
| Elective | 4 |
| Vacation | 4 |
| TOTAL | 52 |
| | |
| --- | --- |
| ROTATION | WEEKS |
| Cancer Pain & Palliative Care | 4 |
| Research | 4 |
| Inpatient Rehab | 12 |
| Consult Service | 4 |
| EMG 3 | 4 |
| Elective | 12 |
| Advanced Pain | 4 |
| Vacation | 4 |
| TOTAL | 52 |
Didactic Curriculum
The didactic curriculum covers topics important to the practice of physical medicine and rehabilitation. It is intended to cover the core medical knowledge base needed, and may evolve as the specialty evolves. Several instructional methods are used including lectures, case studies, literature review, hands on courses, quality improvement cases. Faculty include those in the Department of PMR as well as from outside departments (e.g. Neurology, Neurosurgery, Pain, Vascular, Psychiatry, Geriatrics, Pediatrics, Orthopedics, Sports Medicine, Neuropsychology, Rheumatology, Physical, Occupational and Speech Therapy, Cardiology, Nutrition).
Residency Format
The residents routinely attend the following:
1/2 Day Didatics
Held once weekly for 3 hours, topics during the 2022-2023 year include:
Gait
MSK
Anatomy
Spinal Cord Injury
Stroke & Brain Injury
Amputee
Pain, Cancer Pain, Cancer Rehab
Pediatrics
Work Injury & Workers Comp
Cardiopulmonary Rehab
Rheumatology
Osteoporosis
Spasticity & Dystonia Management
Functional Evaluation
Effects of bed rest & aging
MS, Neuropathy, Myopathy, including GBS
Parkinson's and related dementias
Cognitive – behavioral – psychological aspects
Prosthetics & Orthotics
Biostatistics, Research, QI/PI
Psychosocial Determinants of Health
Business of Medicine and Financial Management
Introduction to Physical Medicine & Rehabilitation
This is for PGY-2 residents, covering expectations while in clinic and hospital and basics of physiatric history and examination. Occurs weekly for the first 6 weeks.
Anatomy Course
Includes dissection (if available), simulations, and/or video lectures. Upper, Lower, Spine, and MSK Anatomy are covered. Anatomy will be held during the PGY 2 year. The lectures are held at Rochester Institute of Technology (RIT) 1 x monthly for 4 months.
EMG Didatic Series
This occurs while residents are rotating thru their first 5 months of EMG. This includes lecture, hands on, video. There is approximately 1 hour per week. There is also EMG case rounds monthly. Residents will need to pass written EMG examination with 80% correct minimum as well as a practical examination towards the end of their first 5 months.
SAE Review
Held 2 x week for 1 month prior to the SAE exam and is required by all residents.
Neuroscience Rounds
8 AM every Wednesday at Rochester General Hospital and three Fridays a month at 7:30 AM at Unity Hospital. Several cases are discussed, many of which have rehabilitation needs. This is multi-specialty (neurology, neurosurgery, radiology, PMR, vascular surgery, ICU). The residents are expected to attend when on a rotation at Rochester General Hospital or Unity.
Pain & Spine Conference at Ridgeway
Thursdays, every other week at 3:30 PM. Multidisciplinary (Pain, Spine, Neurosurgery, PMR, PT), case discussions. Residents are expected to attend when on a clinical rotation at Ridgeway.
Sports & Concussion Conference
One Friday a month at Ridgeway; case reviews. Multidisciplinary including Sports Medicine, PMR, PT, Neuropsychology, and others as appropriate.
PMR Journal Club
Meetings are every other month at Ridgeway, Unity Hospital, or Faculty Host. Each meeting covers a specific topic in which, residents and assigned faculty present articles for group discussion. This is required for PGY-2, 3, and 4 residents.
Mock Oral Examination
Annually for PGY-3 and 4 residents.
Competency-Based Program Goals and Objectives
The Clinical Competence Committee follows the guiding principles set forth by the ACGME Outcome Project and Detailed in the PMR Milestones. Residents will be given a copy of the Milestones as well as information explaining the Milestones. The Milestones are not the sole basis of resident evaluation. The evaluation process includes direct observation, simulated patients, vignettes, written tests, rotation evaluations from multiple sources. Progress towards achieving competency is evaluated in the following areas: Medical Knowledge; Patient Care, Professionalism, Practiced-based Learning and Improvement; Communication Skills; Systems-based Practice. The following highlights overall program goals and objectives.
Medical Knowledge
Residents should demonstrate knowledge of established and evolving biomedical, clinical, epidemiological and socio-behavioral sciences, as well as the application of this knowledge to patient care. Residents are expected to:
PGY-2
Discuss the diagnosis, pathogenesis, treatment, prevention, and rehabilitation of those neuromusculoskeletal, neurobehavioral, cardiovascular, pulmonary, and other system disorders common to this specialty in patients of both sexes and all ages
Describe basic sciences relevant to physical medicine and rehabilitation such as anatomy, physiology, pathology and pathophysiology of the neuromusculoskeletal, cardiovascular and pulmonary systems, kinesiology and biomechanics, functional anatomy, Electrodiagnostic medicine, fundamental research design and methodologies, and instrumentation related to the field
Demonstrate skills in reviewing pertinent laboratory and imaging materials for the patient, including the proper use and function of equipment and tests
Describe the basic principles of research, including how research is conducted, evaluated, explained to patients, and applied to patient care
Describe the principles of pharmacology as they relate to the indications for and complications of drugs utilized in physical medicine and rehabilitation
PGY-3
Review procedures commonly employed in physiatry
Examine the decision-making process involving ethical issues that arise in the diagnosis and management of patients
Demonstrate skills in nerve conduction studies
Demonstrate needle EMG skills.
Discuss the principles of bioethics as applied to medical care
Demonstrate skills in orthotics and prosthetics, including fitting and Physical Medicine and Rehabilitation manufacturing, through instruction and arrangements made with appropriate orthotic-prosthetic facilities
Demonstrate ability to perform critical appraisal of current medical literature
PGY-4
Participate in decision-making process involving ethical issues that arise in the diagnosis and management of patients
Demonstrate ability to produce a peer-reviewed publication or engage in an in-depth scholarly activity
Demonstrate skills proficiency in the procedures commonly employed by physiatry
Discuss comprehensively physiologic responses to the various physical modalities and therapeutic exercises
Patient Care
Residents should be able to provide patient care that is compassionate, appropriate, and effective for the treatment of health problems and the promotion of health. Residents are expected to:
PGY-2
Demonstrate skills proficiency in writing patient history and perform physical examination
Present patient's illness, background, management strategies, and to be able to perform a lucid presentation of the case summary
Demonstrate proficiency in diagnosing, assessing, and managing the conditions commonly encountered by the physiatrist in the rehabilitative management of patients of all ages in the following areas:

acute and chronic musculoskeletal syndromes, including sports and occupational injuries
rehabilitative care of spinal cord trauma and diseases, including management of bladder and bowel dysfunction and pressure ulcer prevention and treatment;
neurorehabilitative care of traumatic brain injury, cerebrovascular accident and other brain disorders

Develop competence in the following areas:

history and physical examination pertinent to physical medicine and rehabilitation
assessment of neurological, musculoskeletal and cardiovascular-pulmonary systems;
assessment of disability and impairment and familiarity with the ratings of disability and impairment
data gathering and interpreting of psychosocial and vocational factors
written prescriptions with specific details appropriate to the patient for therapeutic modalities, therapeutic exercises and testing performed by physical therapists, occupational therapists, speech/language pathologists
familiarity with the safety, maintenance, as well as the actual use, of medical equipment common to the various therapy areas and laboratories
PGY-3
Demonstrate proficiency in diagnosing, assessing, and managing the conditions commonly encountered by the physiatrist in the rehabilitative management of patients of all ages in the following areas:

congenital or acquired myopathies, peripheral neuropathies, motor neuron and motor system diseases and other neuromuscular diseases
hereditary, developmental and acquired central nervous system disorders, including cerebral palsy, stroke, myelomeningocele, and multiple sclerosis
sexual dysfunction common to the physically impaired
post-fracture care and rehabilitation of postoperative joint arthroplasty

Develop competence in the following areas:

diseases, impairments and functional limitations seen in the geriatric population
medical conditioning, reconditioning and fitness
soft tissue disorders and conditions including burns, ulcers and wound care
prescriptions for orthotics, prosthetics, wheelchairs and ambulatory devices, special beds and other assistive devices
understanding and coordination of psychologic and vocational interventions and tests
inpatient and outpatient pediatric rehabilitation
inpatient and outpatient geriatric rehabilitation
Development of complete differential diagnosis and test design for needle EMG and NCS.
performance of EMG 140 consultations per resident under appropriate and graduated supervision
PGY-4
Develop the attitudes and psychomotor skills required to:

modify history-taking technique to include data critical to the recognition of functional abilities, and physical and psychosocial impairments which may cause functional disabilities
perform the general and specific physiatric examinations, including electromyography, nerve conduction studies, and other procedures common to the practice of physical medicine and rehabilitation
make sound clinical judgments
design and monitor rehabilitation treatment programs to minimize and prevent impairment and maximize functional abilities
prevent injury, illness and disability

Develop competence in the following areas:

experience in evaluation and application of cardiac and pulmonary rehabilitation as related to physiatric responsibilities
pulmonary, cardiac, oncologic, infectious, immunosuppressive and other common medical conditions seen in patients with physical disabilities;
rheumatologic disorders treated by the physiatrist
performance of EMG 200 consultations per resident under appropriate supervision
therapeutic and diagnostic injection techniques
Sports medicine rehabilitation

Demonstrate proficiency in diagnosing, assessing, and managing the conditions commonly encountered by the physiatrist in the rehabilitative management of patients of all ages in the following areas:

acute and chronic pain management; Physical Medicine and Rehabilitation
rehabilitative care of amputations for both congenital and acquired conditions;
chronic pain
Practice-Based Learning & Development
Residents should demonstrate the ability to investigate and evaluate their care of patients, to appraise and assimilate scientific evidence, and to continuously improve patient care based on constant self-evaluation and life-long learning. Residents are expected to develop skills and habits to be able to meet the following objectives:
PGY-2
Identify strengths, deficiencies, and limits in one's knowledge and expertise
Set learning and improvement goals for one-self
Identify and perform appropriate learning activities
PGY-3
Systematically analyze practice using quality improvement methods, and implement changes with the goal of practice improvement
Incorporate formative evaluation feedback into daily practice
Locate, appraise, and assimilate evidence from scientific studies related to their patients' health problems
PGY-4
Demonstrate the application of information technology to optimize patient care and learning
Demonstrate skills in educating patients, families, students, residents and other health professionals
Exemplify the importance of self-evaluation, continuing medical education, and continued professional development after graduation
Identify an area of improvement and complete a process improvement project
Interpersonal & Communication Skills
Residents must demonstrate interpersonal and communication skills that result in the effective exchange of information and collaboration with patients, their families, and health professionals. Residents are expected to:
PGY-2
Communicate effectively with patients, families, and the public, as appropriate, across a broad range of socioeconomic and cultural backgrounds
Communicate effectively with physicians, other health professionals, and health related agencies
Provide comprehensive, timely, and legible discharge summary dictations and notes, and any other medical records
PGY-3
Act in a consultative role to other physicians and health professionals
Maintain comprehensive, timely, and legible medical records
Work effectively as a member or leader of a health care team or other professional group
PGY-4
Develop the necessary written and verbal communication skills essential to the efficient practice of physiatry
Counsel patients and family members, including end of life care issues
Discuss the medical administration and teaching methodologies
Professionalism
Residents must demonstrate a commitment to carrying out professional responsibilities and an adherence to ethical principles. Residents are expected to:
PGY-2
Demonstrate compassion, integrity, and respect for others
Model responsiveness to patient needs that supersedes self-interest
Respect patients' privacy and autonomy
PGY-3
Recognize the importance of personal, social and cultural factors in the disease process and clinical management
Exemplify sensitivity and responsiveness to a diverse patient population, including but not limited to diversity in gender, age, culture, race, religion, disabilities, and sexual orientation
Demonstrate a spirit of collegiality and a high standard of moral behavior within the clinical setting in the care of patients, in the education of residents, and in conducting research
PGY-4
Be accountable to patients, society and the profession
Participate in community service, professional organizations, or institutional committee activities
Demonstrate humanistic qualities that foster the formation of appropriate patient/physician relationships. These qualities include integrity, respect, compassion, professional responsibility, courtesy, sensitivity to patient needs for comfort and encouragement, and an appropriate professional attitude and behavior toward colleagues.
System-Based Practice
Residents should demonstrate an awareness of and responsiveness to the larger context and system of health care, as well as the ability to call effectively on other resources in the system to provide optimal health care. Residents are expected to:
PGY-2
Coordinate patient care within the health care system relevant to their clinical specialty
Work in inter-professional teams to enhance patient safety and improve patient care quality
Demonstrate proper skills in the continuing care of patients with long-term disabilities through appropriate follow-up care
PGY-3
Participate in identifying system errors and implementing potential systems solutions.
Discuss the principles, objectives and process of performance improvement and program evaluation, risk management and cost effectiveness in medicine
Examine the types of patients served, referral patterns and services available in the continuum of rehabilitation care in community rehabilitation facilities. These might include subacute units and skilled nursing facilities, sheltered workshops and other vocational facilities, schools for persons with multiple handicaps, including deafness and blindness, independent living facilities for individuals with severe physical impairments, day hospitals, and home health care services, and community based rehabilitation. Introduction to these options for care may be made by on-site visits to some of these facilities as well as didactic lectures. Residents should be encouraged to interact with health care consumer groups and organizations in supervised working environments
Coordinate effectively the inpatient rehabilitation service.
PGY-4
Demonstrate effective collaboration in various health care delivery settings and systems relevant to their clinical specialty
Incorporate considerations of cost awareness and risk-benefit analysis in patient and/or population-based care as appropriate
Advocate for quality patient care and optimal patient care systems
Coordinate effectively and efficiently an interdisciplinary team of allied rehabilitation professionals for the maximum benefit of the patient through:

understanding of each allied health professional's role
ability to write adequately detailed prescriptions based on functional goals for physiatric management
development of management and leadership skills.
ERAS is a service that transmits residency applications, recommendation letters, Dean's Letters, transcripts, and other supporting credentials from medical schools to residency program directors electronically.
Applicants to the Unity Hospital Physical Medicine & Rehabilitation Residency Program are required to apply to the program using ERAS.
Applicants interested in PM&R advanced track positions should also apply to the Unity Internal Medicine preliminary slots via ERAS. Applicants will not be considered for advanced track positions without also applying to the preliminary year.
Application through ERAS can be done through your medical school dean's office. Foreign medical graduates should contact the ECFMG for information on how to apply through ERAS.
Deadline for Application: November 30, 2023
Applicants considered for a position will be invited for a personal interview.
Due to the number of inquiries we receive, we are unable to review any application information that is not submitted through ERAS.
All positions are filled through the National Resident Matching Program (NRMP). Resident selection is a competitive process.
3
Advanced Track Positions
Preliminary Year directly linked to Unity Hospital Internal Medicine
Requirements & Qualifications
Applicants typically apply to the PMR program during their fourth year of medical school. We consider applications from qualified international medical graduates.
Must have achieved certification by the Educational Commission for Foreign Medical Graduates (ECFMG)
Passed the National Board of Medical Examiners (NBME) exams at the time of application
All applicants must have excellent spoken and written English
The following is a list of benefits granted to all residents at no charge.
Vacation
4 weeks of paid vacation per year.
Education Allowance
All residents are provided with an annual allowance for the purchase of educational materials, electronic resources, conferences, and research purposes.
Meal Allowance
Meal tickets are provided for residents on the inpatient rotation. Snacks will be provided during educational activities.
Short & Long Term Disability
Medical & Dental Insurance
Salaries are paid on a bi-weekly basis. The salaries for the 2023-2024 academic year will be: (salary + stipend)
Simer Preet Singh, MD, MPH, FAAPMR, FASAM
Program Director
Rochester Regional Health
Unity Hospital Campus
1555 Long Pond Road
Rochester, NY 14626
Phone: 585-368-3002
Email: Simer.Singh@rochesterregional.org
Allison Preteroti
Program Coordinator
Rochester Regional Health
Unity Hospital Campus
1555 Long Pond Road
Rochester, NY 14626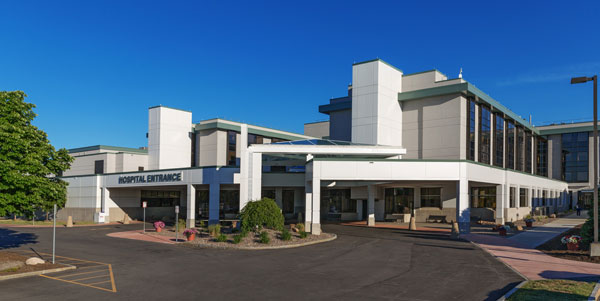 Faculty
View the current Faculty for the Physical Medicine and Rehabilitation Program
Current Residents
View our current residents in the Physical Medicine and Rehabilitation Program