Obstetrics & Gynecology
Rochester General Hospital
​Welcome to the Obstetrics and Gynecology Residency Program at Rochester General Hospital. Our goal is to graduate physicians with the knowledge, confidence, and skills necessary to practice independently. We help residents achieve this goal through didactic education, simulation training, experiential learning, mentoring, and research.
Rochester General Hospital serves as the referral center within the Rochester Regional Health system. It is a 528-bed tertiary care hospital with a Level II NICU providing care from 32 weeks. The Department of Obstetrics and Gynecology receives referrals from 14 Counties and 4 hospitals, ensuring adequate volume and exposure. We also provide primary coverage for two private obstetrics and gynecology groups and a primary midwifery group.
Our Department of Obstetrics is supported by three Maternal Fetal Medicine Specialists. The maternal medicine department provides 24-hour coverage of labor and delivery, supervision of an independent resident-managed high-risk clinic, hands-on ultrasound education, and complex family planning support.
Our residents benefit from surgical training across our system, covering procedures at both Rochester General Hospital and Unity Hospital, with over 400 hysterectomies performed in 2022.
Our Department of Gynecology has three physicians with AAGL certification in minimally invasive surgery, and RRH ensures the newest in technology for our surgeons by providing daVinci Xi Robots with a dedicated gynecologic training console and BrainLab Technology.
To ensure comprehensive training, Rochester Regional Health has a dedicated family planning clinic managed by a physician Board Certified in Complex Family Planning. This opt-out rotation is staffed by residents and provides medical and surgical terminations and contraception management.
In addition to our nine generalists, we have the support of two fellowship-trained Gynecologic Oncologists and on-site Reproductive Endocrinology through our partnership with Boston IVF. Our department of experienced specialists and subspecialists teach the importance of patient safety and quality improvement and demonstrate professionalism through their engagement, commitment, and compassion.
We believe that the mission of Rochester Regional Health extends not only to its patients and community but also to its staff and learners. Therefore, we strive to mirror Rochester Regional Health's Mission within our residency, to enhance lives and preserve health by enabling access to a comprehensive, fully integrated network of the highest quality and most affordable care, delivered with kindness, integrity, and respect.
Jill Arliss, MD
Residency Program Director
Rochester General Hospital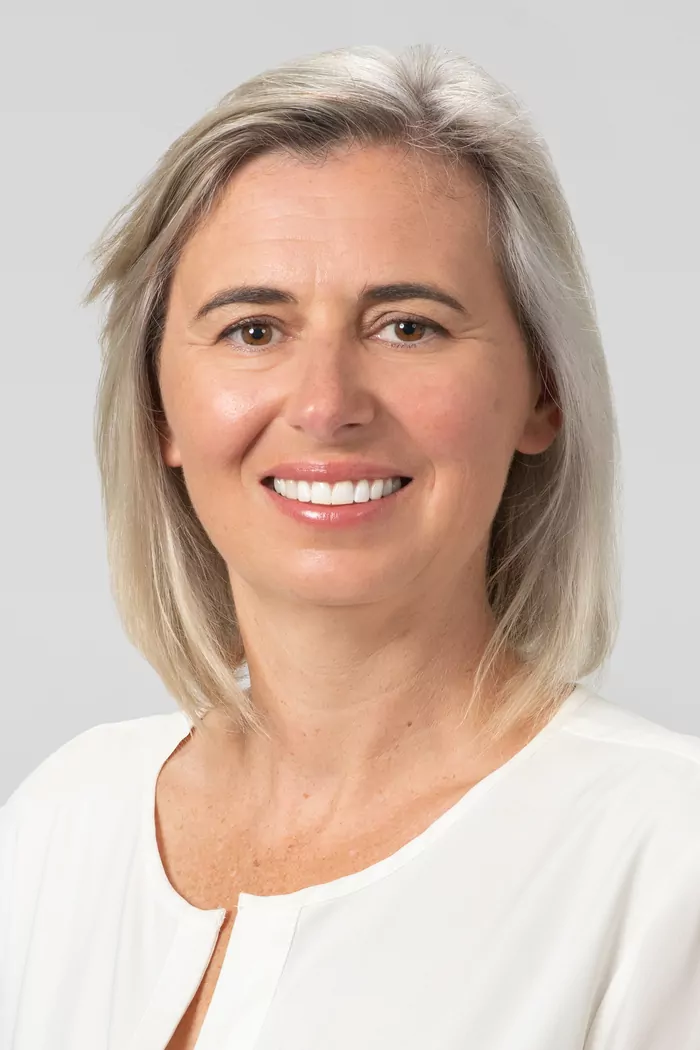 Scholarly Activity
Our Residents are expected to develop and present a research project by the end of their third year of residency. Their research projects are presented during Resident Research Day, an event held every May, where the third year projects are judged by a selected group of attending physicians.
Weekly Didactics Schedule
Resident didactic time is protected time. By our department's use of physician assistants, certified nurse midwives, and faculty attending physicians, our residents are able to enjoy uninterrupted education time for various academic activities every Wednesday from 8 am to 1 pm and for Grand Rounds on Thursdays from 7:30 am to 8:30 am. Didactics is not just lectures, but also includes interactive learning, CREOG quizzes, lab simulations, tumor board, written and oral board preps, animal labs, and resident retreats.
Animal Lab / Simulation Lab / Hands-On Surgical Training
Our residents get the opportunity to improve surgical skills through various animal labs, simulation training and hands-on surgical training. There are three laparoscopic training simulators for the residents to learn and brush up their laparoscopic skills. The hospital is proud of its Sahler Animal lab where residents and physicians alike practice open, laparoscopic and laser surgical techniques. Our Residents are trained on robotic surgical techniques through web based and hands-on training provided in our surgical simulation lab and on our robotic simulator. They also have regular multidisciplinary simulations with nursing, pediatrics and emergency to improve their patient care skills.
Perinatology, Antenatal Testing and High Risk Obstetrics
The division of Perinatology and Antenatal Testing provides diagnostic services (such as ultrasound, amniocentesis, non-stress testing, biophysical scores, and AFP testing) in addition to genetic counseling for risk factors such as maternal age and hereditary disorders. A high-risk obstetrical clinic is held every Tuesday attended by a Perinatologist and members of the resident staff. Residents begin rotations in Ultrasound during their first year and enjoy a Maternal Fetal Medicine rotation during the next 3 years of their residency.
Reproductive Endocrinology
In the second and third year, residents rotate to the Institute for Reproductive Health and Fertility in Rochester. The facility is a private referral center for in vitro fertilization and other assisted reproductive techniques. Residents assist the Institute's reproductive endocrinologists in infertility surgery at Unity Hospital. During this rotation, residents gain extensive knowledge in the subspecialty of reproductive endocrinology.
Gynecologic Oncology
The GYN Oncology Division at Rochester General Hospital is staffed by Dr. Sajeena Geevarghese, the Executive Medical Director of Gynecologic Oncology. Our residents rotate to their Gyn Onc clinics and enjoy the opportunity to learn Gyn Oncology surgical procedures and the management of critically-ill patients on the service without the competition of fellows.
Gynecologic Surgery
Gynecologic surgery is performed on an inpatient and outpatient basis. The resident staff is trained in open and laparoscopic surgical techniques and due to our volume, statistically exceed the ACGME minimum experience standard.
Our Gyn operating room is equipped with the state of the art daVinci Robotic system and has been one of the leading hospitals in the nation regarding the number robotic surgeries done. Working together with our expert surgeons, our residents leave the program with excellent hands on training in robotic surgery.
Urogynecology
Our Residents rotate to urogynecology during their third and fourth years. During this time, our residents spend some of their rotation in a private physician's office, becoming more familiar with urodynamic testing procedures and the preoperative and postoperative management of patients with various problems related to distortion of pelvic anatomy. Urogynecological and pelvic reconstructive surgical procedures are also performed at Rochester General Hospital and residents on the rotation scrub with the urogynecologists to learn how to perform these procedures.
Elective
Each third year resident has a 4-week elective on their schedule. During these 4-weeks, the resident can for example go on a mission trip (with approval), do a rotation where they are seeking employment or fellowship, and/or work with any of our private physicians in their offices for private office experience.
Research
Each third year resident has one week on their schedule dedicated to research. During this time, they are afforded the opportunity to study, finish their research projects, start new projects or assist other faculty/residents complete their research.
Obstetrical Inpatient Facilities
Our obstetric unit is equipped with 16 Labor, Delivery, Recovery, and Postpartum (LDRP) suites and 18 antenatal and postpartum/post-op beds. The unit also has a four bed L&D triage, four high-risk labor rooms, two Labor, Delivery, and Recovery (LDR) rooms as well as two operating rooms that are dedicated only for cesarean births.
The philosophy of the inpatient unit is a Mother-Baby Care Unit, in which mothers and their infants are encouraged to share the same hospital room. Rochester General Hospital's Birthing Center received special recognition beginning in 2000 with its designation from the World Health Organization and the United Nations Children's Fund as the first "Baby-Friendly" hospital in New York State. In this environment, residents are encouraged and taught to promote and support breast-feeding mothers.
Pediatrics and Neonatology
Rochester General Hospital has a comprehensive pediatrics department, which includes a division of neonatology. A 12-bed Level II Special Care Nursery Unit is located adjacent to the Labor and Delivery unit. Attending pediatricians and neonatologists are available around the clock. Pediatric residents from the University of Rochester Medical Center also rotate through the nursery at RGH for part of their NICU experience.
The Women's Center (TWC)
The Women's Center provides the majority of the department's outpatient services. Its staff includes physicians, physician assistants, nurse practitioners, nurse midwives, registered nurses, registered dietitians, and social workers. The Women's Center offers a variety of educational programs and services to the patients and residents.
The Women's Center is where each resident follows a group of patients in a private practice setting throughout the duration of their residency. Residents see patients in their office session one half day every week during the four years of the program. An OB/GYN attending physician is present at each of the continuity practice sessions to consult with and supervise residents on a variety of clinical situations. This continuity model provides a valuable opportunity for residents to become familiar with the practical aspects of managing patients in ambulatory settings.
ERAS is a service that transmits residency applications, recommendation letters, Dean's Letters, transcripts, and other supporting credentials from medical schools to residency program directors using the Internet.
Applicants to the Rochester General Hospital Obstetrics & Gynecology Residency Program are required to apply to the program using ERAS
Applicants should contact their medical schools, or see the ERAS Web site for more information on this service.
Deadline for Application: See ERAS Requirement
Due to the number of inquiries we receive, we are unable to review any applicant information that is not submitted through ERAS.
All first-year resident appointments are made through the National Resident Matching Program (NRMP). The table above lists the number of positions and NRMP number for our program.
Criteria and Requirements
Our program invites applications from individuals with the following qualifications:
Graduates of medical schools in the United States and Canada accredited by the Liaison Committee in Medical Education (LCME).
Graduates of colleges of osteopathic medicine in the United States accredited by the American Osteopathic Association (AOA).
Graduates of medical schools outside of the United States and Canada must have a valid certificate from the Educational Commission for Foreign Medical Graduates prior to the residency program start date.
The following are criteria for interviewing graduates of both LCME and non-LCME approved medical schools:
We accept USMLE and COMLEX scores without bias.
There is no cut-off number for the maximum number of years since graduation from medical school, but applicants who have received postgraduate training or have been clinically active since medical school graduates will be given preference.
If you graduated from a non-LCME-accredited medical school located in one country but completed one or more clinical clerkships in a different country, those clerkships must be certified under New York State Education Law. This information is not collected by the Federation Credentials Verification Service (FCVS). For each hospital in which you have completed such a clerkship, the Director of Medical Education or Department Chair must certify your completion of the clerkships.
* The hospital sponsors J1 and H-1B Visas. In the event that we are unable to secure an H1b visa, applicants must be willing to accept a J1 visa
We Require:
Applications must be submitted through the Electronic Residency Application Service (ERAS)
Applicant must participate in the National Residency Matching Process (NRMP)
The application must be complete and available to the OB/GYN Department by the ERAS deadline.
The following is a list of benefits granted to all residents at no charge.
Conferences
The Department of Obstetrics and Gynecology sponsors each chief resident for one conference a year. The department will also sponsor a resident for meetings or conferences at which the resident is presenting a paper.
CREOG Workshops
Third year residents are sent to the CREOG Leadership Workshops in the Spring and our Chiefs are sent to board preparation classes in late Winter/early Spring.
Curriculum Materials
Updated yearly based on residents' preference.
Vacation
4 weeks of paid vacation per year
Professional Liability Insurance
Professional liability insurance is provided by Rochester General Hospital's insurance program for activities required by the residency program.
Term Life Insurance
$10,000 employer paid coverage with option to purchase added coverage up to 4 times annual salary.
Plan for Short-term Disability
Residents are entitled to up to six months of pay in the event of any disability, compensated at 60% of the resident stipend.
Long-term Disability
Option to purchase 50-67% of pay coverage
Retirement Program
Option to enroll in tax-deferred annuity plan.
Dental Plan
Option to purchase one of two plans available
Wellness Center
Free membership to state of the art Rochester Regional Health fitness center, including classes offered at the center.
Salaries are paid on a bi-weekly basis. The salaries for the 2023-2024 academic year will be: (Salary + Stipend)
The Greater Rochester area, in the Finger Lakes region of New York, is a truly unique place to live and work. Rochester's urban arts, entertainment and dining venues are complemented by surrounding suburban, rural and lakefront communities. This results in a wealth of options for work and play.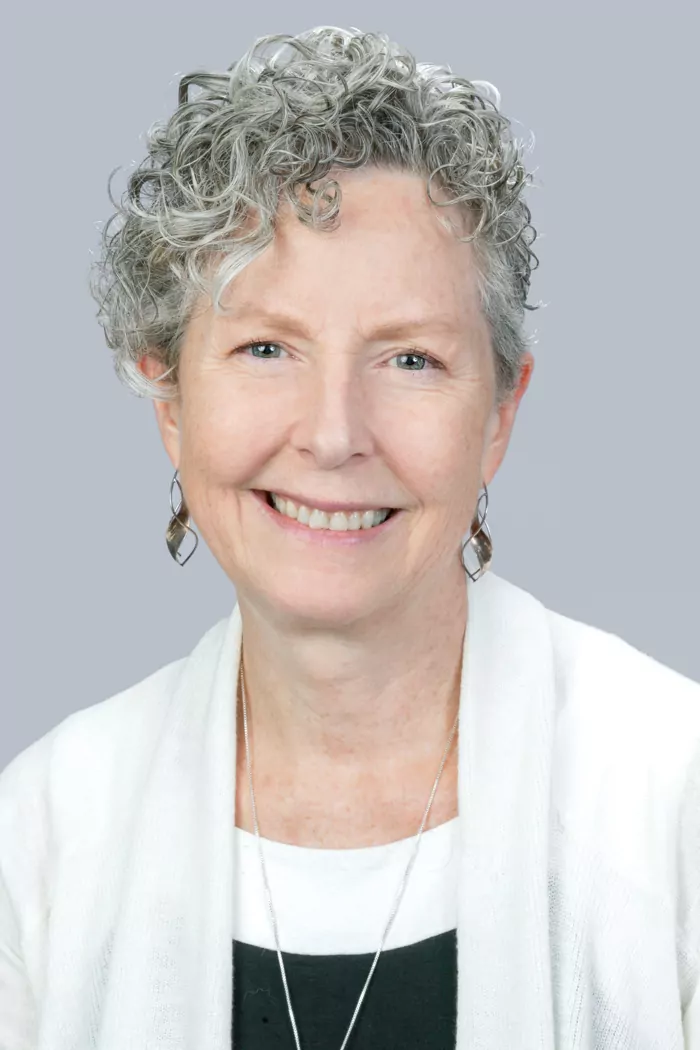 M. Elizabeth Bostock, MD, Ph.D.
Chair, Obstetrics and Gynecology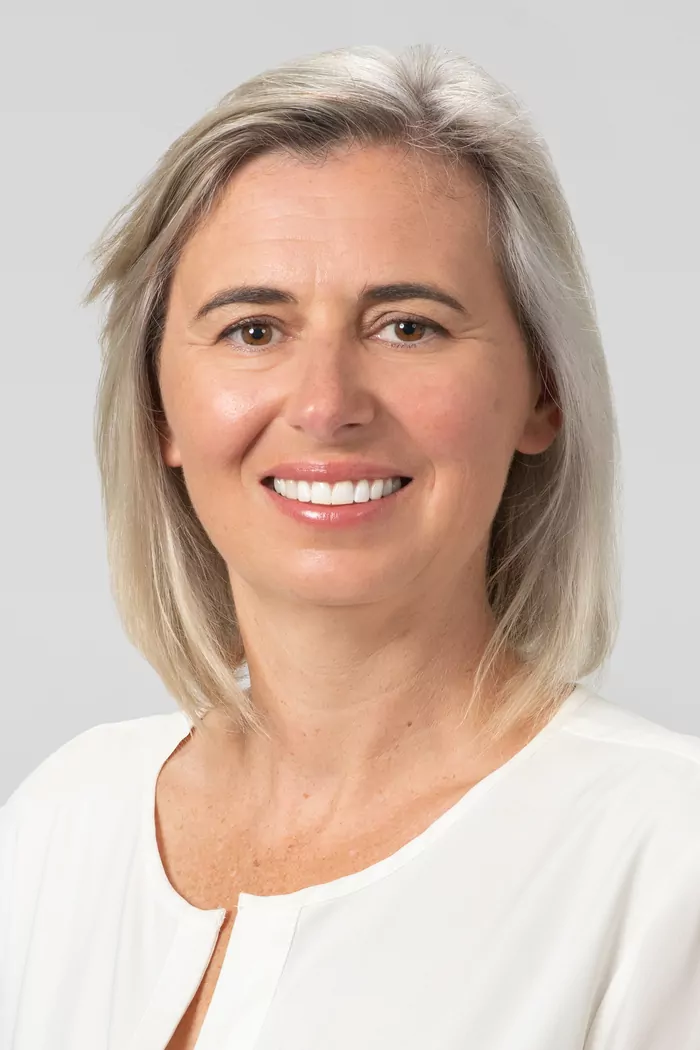 Jill Arliss, MD
Director, OBGYN Residency Program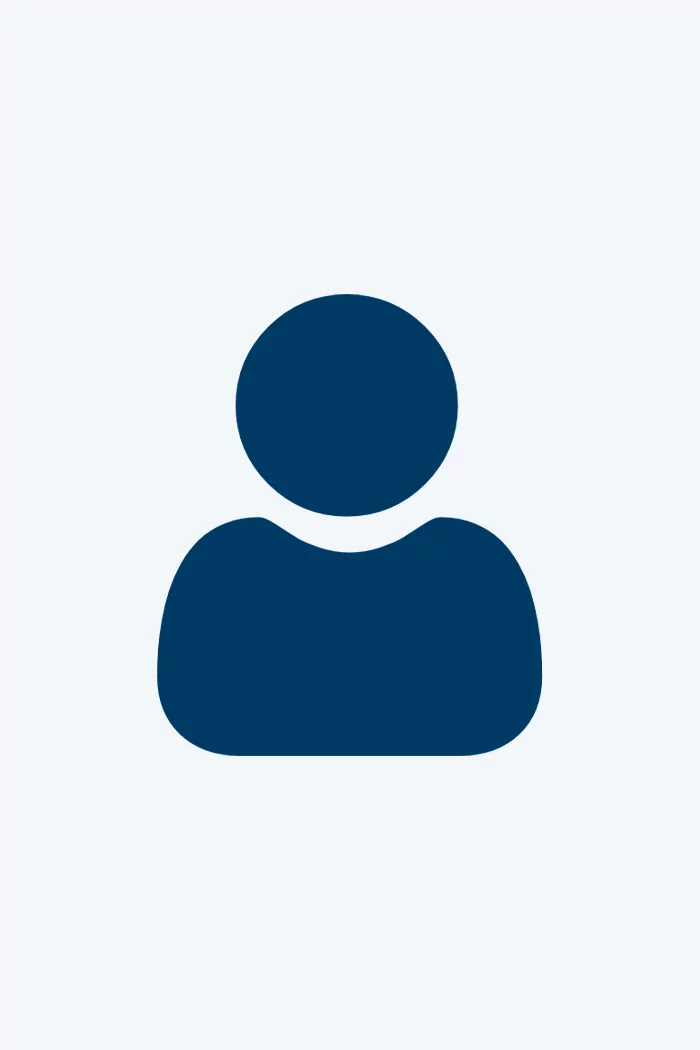 Darcy Pautz, MSHA
Residency Program Coordinator
(585) 922-4683
Contact Information
Rochester General Hospital
1425 Portland Avenue, Box 249
Rochester, NY 14621
Phone: 585.922.4683
Toll Free: 866.733.4338
darcy.pautz@rochesterregional.org
Faculty
View the current Faculty and Staff for the OBG/YN Residency Program at Rochester General Hospital
Current Residents
View our current residents in the OBG/YN Residency Program at Rochester General Hospital
Graduates
View the recent graduates of the OBG/YN Residency Program at Rochester General Hospital